In-ground Trampolines – The perfect adult trampoline!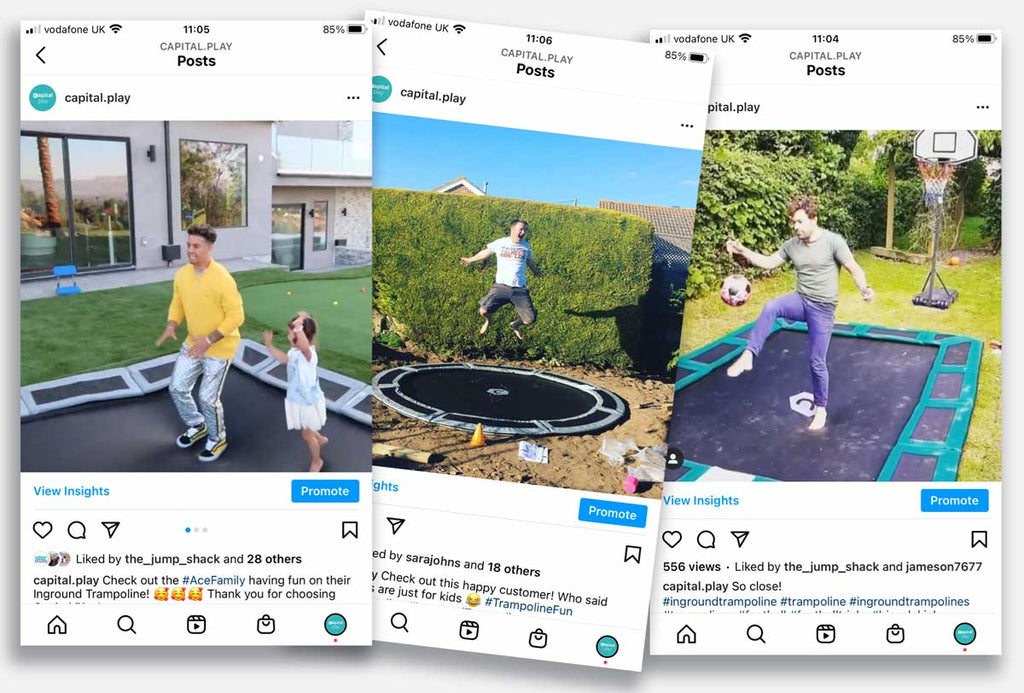 I'm sure many In-ground trampoline owners will attest to purchasing a trampoline for their children and then find themselves using them just as much.

For adults one of the barriers to trampolining is often climbing up the ladder and navigating getting through the net; and that is one massive advantage to a Capital In-ground Trampoline for Adults. By its nature of being sunk into the ground, accessing an in-ground trampoline could not be easier.

"During lockdown and working from home, being able to get on my kids' trampoline and bounce for 20 minutes has been invaluable to me both mentally and physically, I am used to being out and about with my job so being able to move my body during the day without leaving home has been a real bonus and one I hadn't considered when purchasing the trampoline for my kids".

A Capital In-ground Trampoline is the perfect trampoline for adults with its higher than usual user weight, with a recommended maximum capacity of up to 120kg / 265lbs adults can bounce safely in the knowledge that the trampoline is fit for purpose. Our in-ground trampolines have been safety weight tested up to 480kg / over 1000lbs!!

Trampolining provides a number of benefits that can't be found in other activities, for example it increases the lymphatic flow in the body, boosts the immune system and burns fat without putting pressure on the joints. We can't think if a better reason to get bouncing!