Introducing Rebound Therapy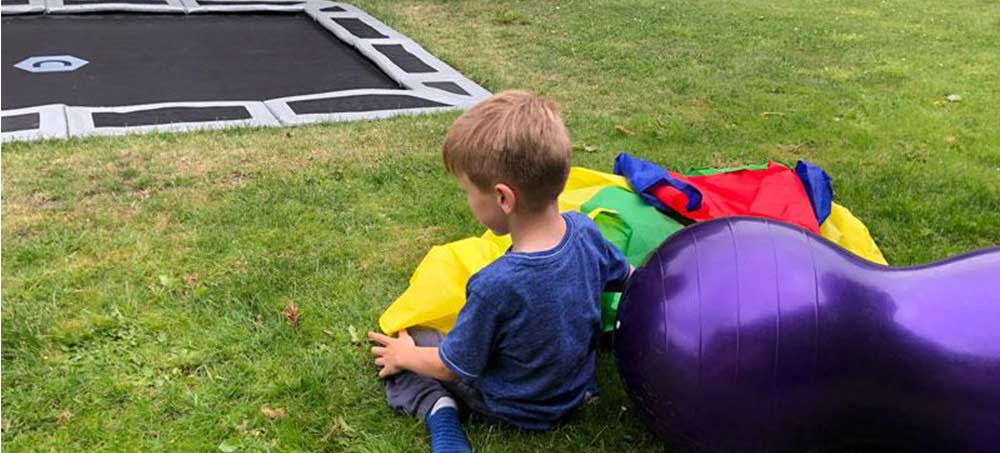 Rebound Therapy is relatively new to the US. At Capital Play we are big supporters of it and its use of trampolines to help enhance movement patterns, therapeutic positioning, exercise and recreation for a wide range of users with additional needs.
We spoke to
Rebound Therapy USA
 about how they embarked on working in Rebound Therapy and their options on the use of in-ground trampolines.
Joyanne Umenhofer Stovall is Tennessee's first Rebound Therapy practitioner and tutor
Joy travels all over the US delivering recreational through to elite athlete and coach trampoline training workshops and has been involved with trampolines since the age of 10. A competitive athlete and coach nationally and internationally; her passion and love for trampolining has given her the opportunity to assist in 25+ clubs in starting trampoline programs and now she is an ambassador for Rebound Therapy in the US.
Joy originally completed her Therapeutic degree, but afterwards her career took a different direction towards competitive trampolining. Her family are all teachers within Special Needs so along with her degree there was a natural progression to Rebound Therapy.
Joys says,"I am so excited to grow this program throughout the US."
Sigourney Weathers is Texas' first Rebound Therapy practitioner and tutor
Sigourney works within Physical Therapy for Paediatrics and is a Gymnastics instructor. Joy and Sigourney had known each other for many years, so when Joy approached her about Rebound Therapy along with her background, it was a perfect fit.
Special needs programmes have been around for over 10 years; however, Joy and Sigourney had never seen the techniques used in Rebound Therapy before. 
"Most people in the US don't know these new techniques. It is very new to the US. Sensory gyms are becoming more and more popular however the main purpose of these is to burn off excess energy and calm the user's bodies. In my opinion, trampolines aren't being used to their full potential"
What are benefits of Rebound Therapy?
For Autism the benefits are sensory awareness and helping with speech because the activities involve using all of your senses. The uneven surface also helps to improves mobility for children with Cerebral Palsy as the movement relaxes them.
It can also be used for educational purposes for example learning to place letters or numbers on the trampoline; to do this they need to stand up, jump and balance.
Rebound Therapy on trampolines can also help children with ADHD to put their brain into focusing mode.
"And on top of all this they find it fun! There is a genuine enjoyment that comes from the motor activity. Every time they get on the trampoline they smile".  
Do you think In-ground Trampolines work well for Rebound Therapy?
The main advantages of in-ground trampolines are that the children can get on and off the trampoline more easily and if they were to fall they are less likely to injure themselves.
It is great for children to be able to complement their Rebound Therapy sessions with time on a trampoline at home, however it is important that the parents and children are educated on how to use the trampoline safely.