Why not to sink a normal trampoline into the ground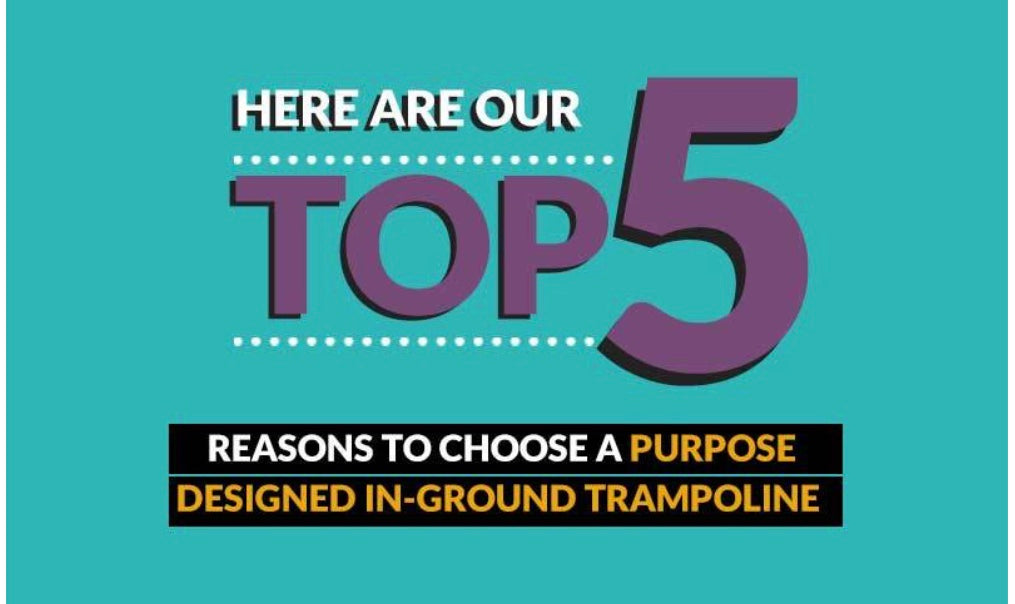 You're clearly an awesome parent...you're planning to sink your above ground trampoline into the ground?
Don't do it!
It may seem like a good idea at first to sink your existing, 'above ground' trampoline into the ground, but it often ends up an expensive - sometimes dangerous mistake.
We've compiled our TOP 5 reasons why it's best to choose a purpose designed in-ground trampoline, so if you're considering either option, we are sure you'll find this helpful.
1. Much less digging - there is around 40% less digging when installing a purpose built in-ground trampoline, making the job much easier, and there will be less soil to dispose of too.
(You'll thank us when you realise how much soil expands when it is dug up!)
2. Safer for the kids - An 'above ground trampoline' is designed for just that. The pads are attached in a way that it may mean springs are accessible when you sink in the ground and remove the net. You'll need to dig deeper and vertically to allow for the height of the trampoline, and there is a real risk that soil will fall away over time into the hole meaning your kids could hit the bottom while bouncing, and also a gap will appear around the edge of the frame where little feet could get trapped.
(With a purpose designed Capital in-ground trampoline kit you'll get a purpose built retaining wall which prevents any soil falling into the hole).
3. Better bounce - Ok, so when you jump on an above ground trampoline the air  just escapes under the trampoline, when you place the trampoline in the ground the air has nowhere to escape and pushes back up against the jump mat and pads. This means even if the trampoline had a good bounce above ground, it is likely to be pretty awful once it's dug into the ground. It also puts pressure on the fixings and creates an awful 'pad slip' noise that will drive you mad!
(With a purpose designed Capital in-ground trampoline kit you'll get our unique vented pads and jumpmat which allow air to flow freely through the mat and pads).
4. Longevity - Dig an above ground trampoline into the ground and suddenly it's in contact with damp soil and air everyday. You'll find the trampoline frame will begin to rust away and the springs will need replacing and checking regularly to maintain its safety. 
(The Capital in-ground trampoline kit is designed to live in the ground - we have manufactured it using double dipped galvanized steel and commercial grade springs. This frame is robust and will not rust!
5. Costs less and looks amazing! - By the time you have factored in labour, additional soil disposal, a builder for the retaining wall solutions, we often find that buying a purpose built in-ground trampoline kit works out more affordable. 
It also means you wont go through all that effort to find your trampoline is now not very bouncy and you're replacing rusty springs every season.
(The cost of 'sinking your existing trampoline into the ground' can really add up. The end result is often disappointing and unsafe).